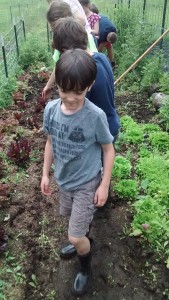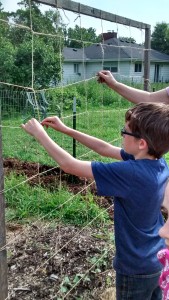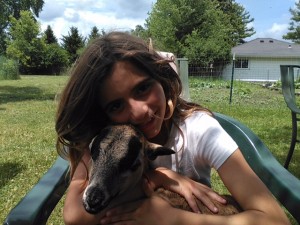 No farm camps in 2021 due to COVID.
Here is what we were planning last year prior to COVID:
2020 Farm Camps: Roots and Shoots Youth Farm invites your child to learn age-appropriate stewardship skills on its working mini-farm!  Students will learn and eat together as they tend organic-style gardens and learn skills including planting, tending, harvesting and eating while observing and participating in basic animal care of our sheep and chickens. These camps will give kids an appreciation for the natural world and impart skills in self-sufficient living.  Please dress appropriately for working in the garden.  In case of rain, indoor activities are planned.
Farm Life Camp for Young Students:
Jump into the busy summer garden season and plant, tend and harvest.  Egg hunts, animal observation, games, microscope studies and take home projects.  Snacks from the garden are included.
August 3-7; M-F; 9am-12pm; Ages 5-8; Min 8, Max 12; $80
Farm Life Camp for Older Students:
After time caring for the animals each morning, we will travel farm to fork, transforming fresh food from the garden into delicious lunches.  We will learn by carefully observing plants and animals outdoors and through the microscope as well as learning through games and fun activities.  Take home projects and lunches are included.
August 10-14; M-F; 9-3:15; Ages 9-12; Min 8, Max 12; $155
Note that these camps are offered in partnership with Pittsfield Township Parks & Recreation Department.